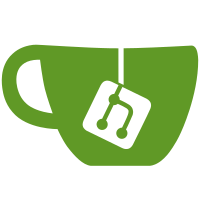 Marc Alexander Lehmann
5 changed files with 408 additions and 238 deletions
@ -1,8 +1,8 @@
Revision history for libev, a high-performance and full-featured event loop.

WISH? monotonic clocks times/GetTickCount for coarse corrections?

TODO: use automatic fork for ev_embed.

3.44

3.44 Mon Sep 29 05:18:39 CEST 2008

- embed watchers now automatically invoke ev_loop_fork on the

embedded loop when the parent loop forks.

- new function: ev_now_update (loop).
- verify_watcher was not marked static.
- improve the "associating..." manpage section.


File diff suppressed because it is too large
@ -2835,6 +2835,18 @@ embed_prepare_cb (EV_P_ ev_prepare *prepare, int revents)

}

}

static

void

embed_fork_cb

(

EV_P_

ev_fork

*

fork_w

,

int

revents

)

{

ev_embed

*

w

=

(

ev_embed

*

)

(

(

(

char

*

)

fork_w

)

-

offsetof

(

ev_embed

,

fork

)

)

;

{

struct

ev_loop

*

loop

=

w

-

>

other

;

ev_loop_fork

(

EV_A

)

;

}

}

#if 0

static

void

embed_idle_cb

(

EV_P_

ev_idle

*

idle

,

int

revents

)

@ -2864,6 +2876,9 @@ ev_embed_start (EV_P_ ev_embed *w)

ev_set_priority

(

&

w

-

>

prepare

,

EV_MINPRI

)

;

ev_prepare_start

(

EV_A_

&

w

-

>

prepare

)

;

ev_fork_init

(

&

w

-

>

fork

,

embed_fork_cb

)

;

ev_fork_start

(

EV_A_

&

w

-

>

fork

)

;

/*ev_idle_init (&w->idle, e,bed_idle_cb);*/

ev_start

(

EV_A_

(

W

)

w

,

1

)

;

@ -2880,10 +2895,9 @@ ev_embed_stop (EV_P_ ev_embed *w)

EV_FREQUENT_CHECK

;

ev_io_stop

(

EV_A_

&

w

-

>

io

)

;

ev_io_stop

(

EV_A_

&

w

-

>

io

)

;

ev_prepare_stop

(

EV_A_

&

w

-

>

prepare

)

;

ev_stop

(

EV_A_

(

W

)

w

)

;

ev_fork_stop

(

EV_A_

&

w

-

>

fork

)

;

EV_FREQUENT_CHECK

;

}



@ -2244,6 +2244,14 @@ that you cannot get an embeddable loop. The recommended way to get around
this is to have a separate variables for your embeddable loop, try to
create it, and if that fails, use the normal loop for everything.
=head3 C<ev_embed> and fork
While the C<ev_embed> watcher is running, forks in the embedding loop will
automatically be applied to the embedded loop as well, so no special
fork handling is required in that case. When the watcher is not running,
however, it is still the task of the libev user to call C<ev_loop_fork ()>
as applicable.
=head3 Watcher-Specific Functions and Data Members
=over 4